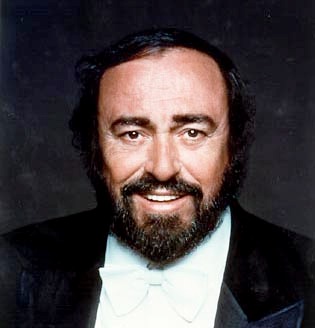 The world of music entertainment is mourning. Luciano Pavarotti has died.

The opera star and the world's most beloved tenors died Thursday morning September 6th at 5 a.m. local time, at his home in Modena, Italy, after a yearlong battle with pancreatic cancer. He was 71.

Pavarotti had been diagnosed with pancreatic cancer last year and had cancer surgery at a New York hospital in July 2006. He underwent further treatment last month and had made no public appearances since then. Earlier Wednesday September 5th it was reported that his condition had taken a turn for the worse.

"The Maestro fought a long, tough battle against the pancreatic cancer which eventually took his life. In fitting with the approach that characterized his life and work, he remained positive until finally succumbing to the last stages of his illness," Pavarotti's manager, Terri Robson, told the Associated Press in a statement.

Pavarotti's last performance was that of "Nessun Dorma" at the opening ceremony of the Winter Olympics in Turin, Italy, in February 2006. His last full-scale concert was in Taipei in December 2005.

It was announced on Tuesday September 4th that Pavarotti is getting a new government award for his work promoting Italian culture in his country and abroad, making him the first to receive the award. "This prize fills me with joy and pride," the Italian news agency ANSA news agency quoted Pavarotti as saying Wednesday. No date has been set for the award ceremony though.